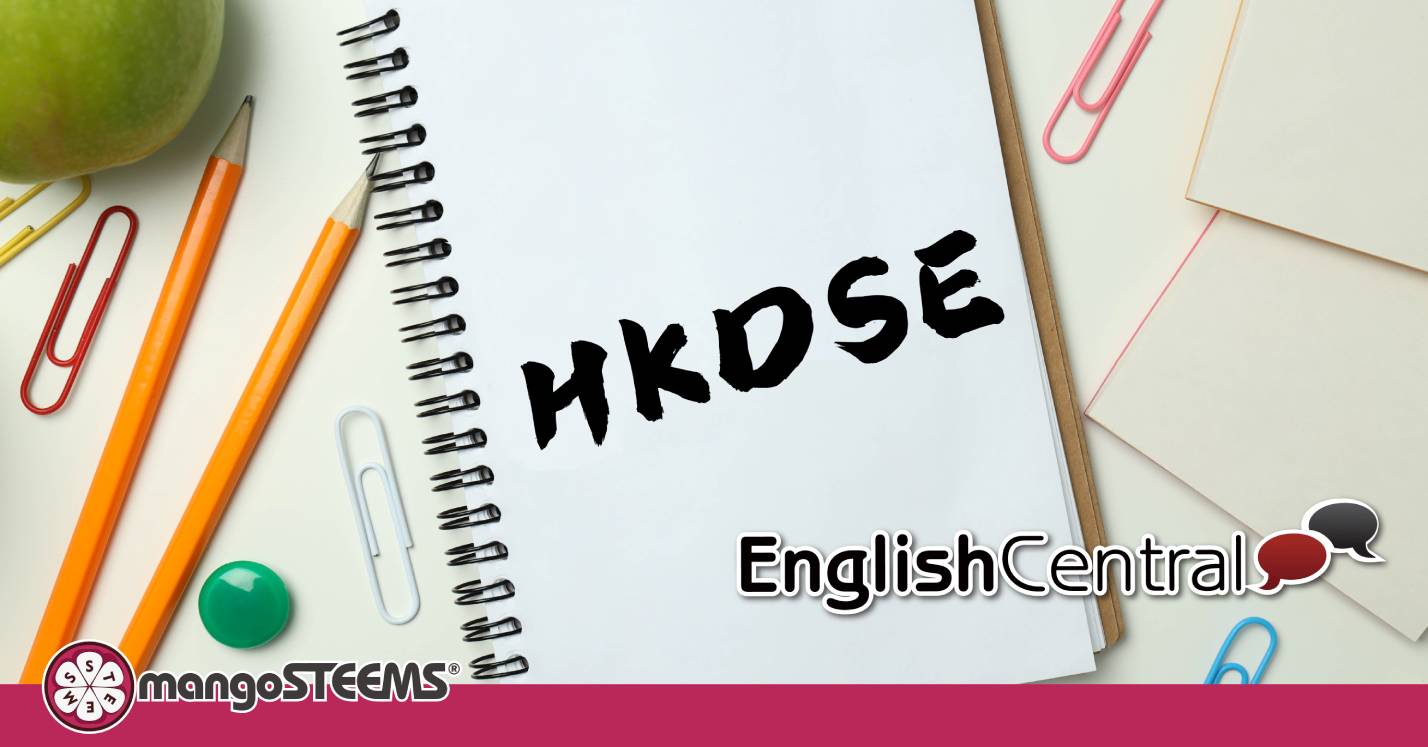 EnglishCentral is a leading English learning platform that consists of 12,000videos covering a wide range of student interests. We support…
12,000+ of authentic videos to Watch & Speak

Teacher set goals and track student progress

Flexible learning and teaching (Mobile Access)

Comprehension Quizzes and Assessment tools

Student choose videos according to interest & level
In Hong Kong, EnglishCentral is also one of the featured eResources under HKEdCity eREAP Scheme!
EnglishCentral x HKDSE
EnglishCentral attracts students' interest in English, as well as help them get more real case example for HKDSE through trendy videos!
Example: PAST PAPER: 2022 PAPER 2 (WRITING)
Learning English through Debating: Writing a letter to express the opinion either for or against a four-day school week.
Related EnglishCentral Videos:
Is it Time for the Four-Day Work Week?
How do we benefit students?
Real cases can be used as support in the essay.

Arguments mentioned in the videos help generate ideas & structures.
How do we match HKDSE criteria?
Guide students to present well-developed complex ideas

Explore more impressive detail for students

Help students generate ideas with support
Topics we cover
Besides, EnglishCentral enriches knowledge about the suggested modules in EDB Curriculum, such as Cultures of the World, Communicating, Study, School Life and Work.
Important Grading Criteria of HKDSE Paper 2 & 4!
EnglishCentral allows students to learn vocabulary and phrases effectively with short videos:
Over 12,000 video lessons, choose videos by topic or difficulty level
Tagged with in-context definitions create a unique learner's dictionary
Instant feedback on learner's pronunciation and fluency
All of its videos and learning tools are selected and produced by education experts. EnglishCentral has proven to strengthen students' language abilities.
PAPER 2
Language
Sentence structures

Grammar

Vocabulary

Spelling
PAPER 4
Pronunciation & Delivery
Accuracy of Pronunciation

Fluency of Speaking
Vocabulary & Language Patterns
Vocabulary Usage

Language patterns
Interested Topics for Secondary Students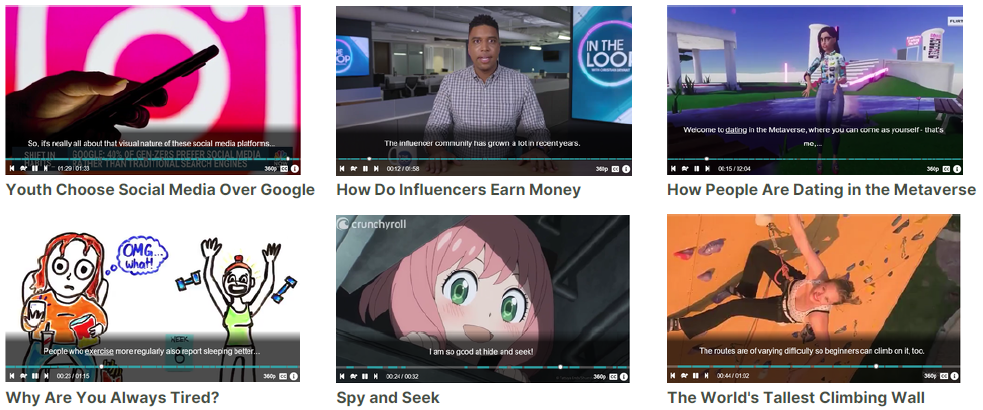 EnglishCentral is the leading provider of online English conversation solutions. Its platform combines the web's best English videos, its proprietary IntelliSpeech assessment technology, an adaptive vocabulary learning system and live tutors, delivered seamlessly over web and mobile.