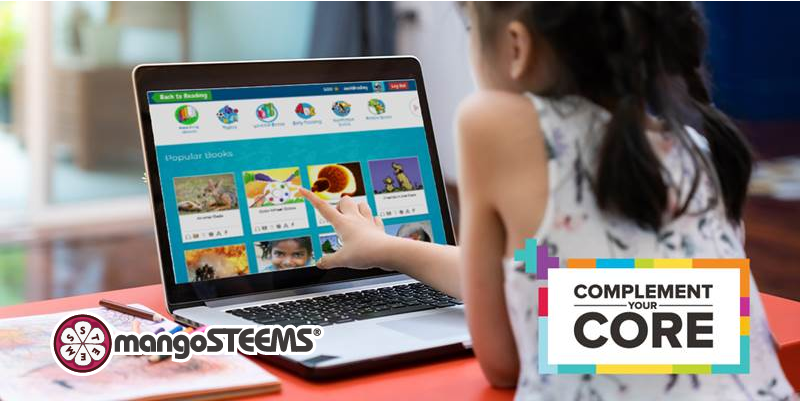 Provide Motivating Incentives for Student Success
Having trouble keeping your students engaged? Don't worry, we can help! With Raz-Plus, struggling to captivate your students will be a thing of the past. Offering a space-themed student portal, students are able to read engaging books, take quizzes, complete digital assignments, and earn badges and stars! But don't just take our word for it! Get the 411 about Raz-Plus below.
Video: How Raz-Plus Keeps Your Students Engaged
Personalized Reading Room
The Reading Room provides a library of resources for students to quickly find relevant, exciting content. All books in the Reading Room are organized into dozens of topics, including Animals, Science, Friendship, and more! Students are easily able to find books by selecting the topics that most interest them.
In addition, the home page dynamically personalizes content for students based on their reading level and allows students to "favorite" books for easy access later.
Motivating Students with Incentives & Awards
Students earn stars for practice, completion, or success with different activities. Once earned, stars are used to purchase fun items to personalize their own rocket or avatar.
Star System
Students earn stars across all of Learning A-Z's resources that students access through Kids A-Z.
Badges
Students earn badges for achieving milestones. They can see the progress they are making toward each badge from the My Stats area on their dashboard.
Avatar Builder
Students can create a custom avatar that helps to personalize their online experience.
Raz Rocket
Students create a room inside their Raz Rocket with aliens, furniture, equipment, plants, robots, and other items they might want in their space-themed environment.
Awards and Certificates
Downloadable and printable awards and certificates encourage students and help them celebrate their achievements.
Raz-Plus is a game-changer for literacy instruction that makes learning fun and engaging! As your students embark on their learning journeys, Raz-Plus is prepared to support them, one book at a time. Learn more about how this solution can support literacy instruction in your classroom and increase student engagement