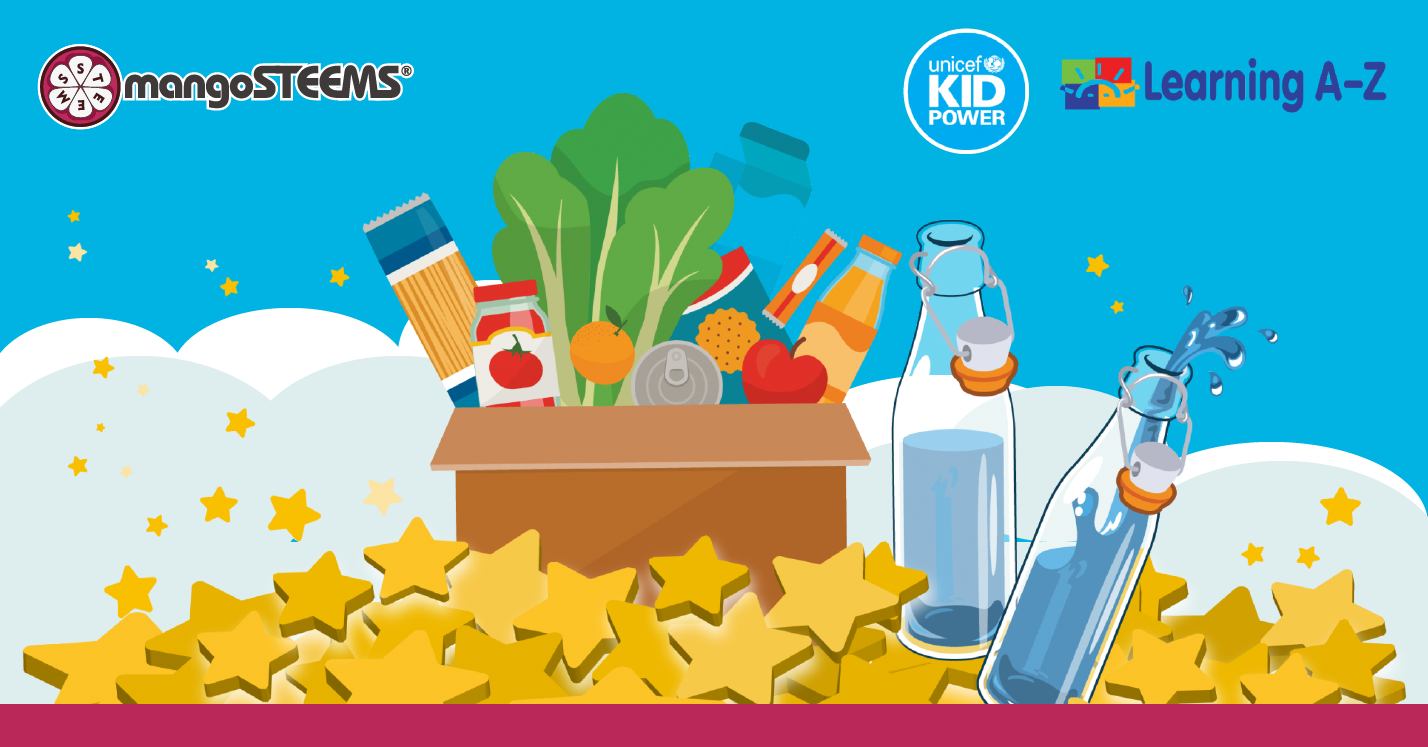 Learning A-Z has teamed up with UNICEF Kid Power once again to launch the Learning A-Z Classroom Challenge with UNICEF Kid Power. This challenge gives students the opportunity to make a real-life impact through giving back to communities in need and strengthening their literacy skills along the way.
From February 28 to March 25, Learning A-Z – Kids A-Z student users will be able to donate their stars to provide clean drinking water to those in need, until we reach our goal of 230,000 total donations.
When compared to students who did not participate in the challenge, students that donated:
Read more than three times as many books

Completed four times the activities

Advanced in reading levels faster
How It Works:
Learning A-Z – Raz-Kids student users can donate clean drinking water to families and communities that need it most around the globe.
1 Donation of 8,000 stars = 10 days of clean drinking water

1 Donation of 20,000 stars = 1 month* of clean drinking water
What is UNICEF Kid Power?
UNICEF Kid Power is a free UNICEF USA program that delivers interactive videos to help children discover how everyday activities like moving and learning can make a difference in the world. To learn more, visit www.UNICEFKidPower.org.
Last Year's Challenge Winners
Last year's challenge winners, the class of Rachel Paterson at Kori Nevers Gakuin Elementary School in Japan, co-authored a book with Learning A-Z titled "We Are Marvelous." This book celebrated all of the things that made their classroom special. We are so proud to congratulate Rachel Paterson's students and their incredible contributions!