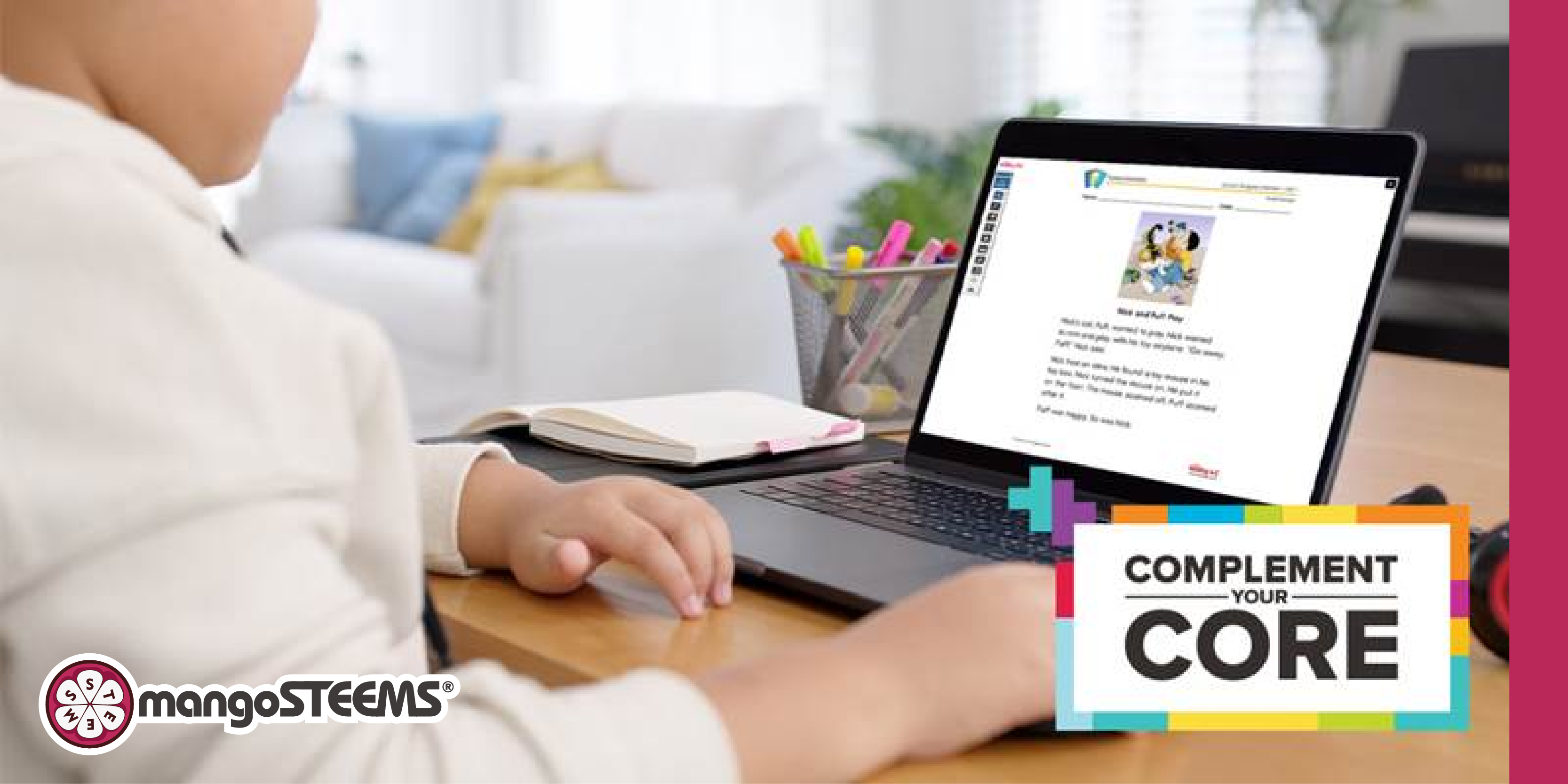 As you dive into your curriculum, you may notice that your academic goals have been specified, but the means to achieve them aren't as clear. Developmentally speaking, a clear indication of student understanding lies in the ability to comprehend what they read. To assist in this quest and fill any gap in your core curriculum, we'd like to introduce you to Raz-Plus, a literacy solution that helps students read with purpose and understanding.
Within this comprehensive solution, you will find resources to help students learn to make connections, organize their thinking, cite evidence, discuss text effectively, and interpret visual information. Practice with these various skills leads to a deeper understanding of increasingly complex text, allowing students to truly comprehend what they have learned.
Use the comprehension resources within Raz-Plus to introduce skills to your whole class or for small group work.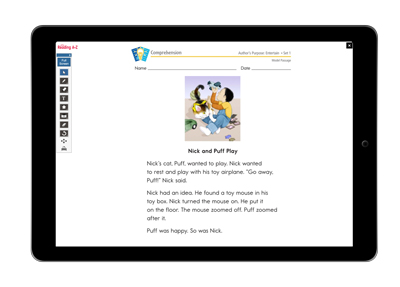 Comprehension Skill Packs
Give students direct and explicit instruction on key comprehension skills with Comprehension Skill Packs. Each lesson plan follows the teach, practice, and apply instructional approach to support students as they build meaning from texts.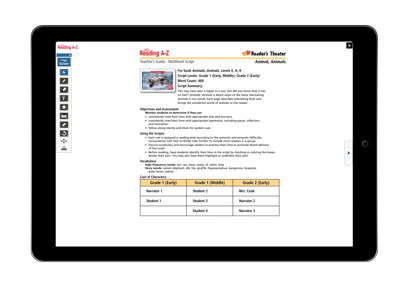 Reader's Theater
Perform without the need for props, costumes, or a set! Reader's Theater Scripts, adapted from our books and other sources, give students essential practice in oral reading fluency and public speaking. These scripts also provide an opportunity for group interaction and student cooperation.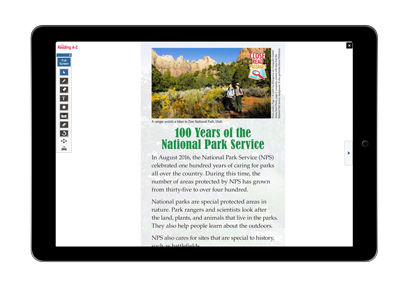 Close Read Passages
Close reading promotes careful analysis of text while building 21st-century skills such as critical thinking, collaboration, and communication. With the Close Read Passages, students are guided through repeated readings of a single passage using strategic discussion and questioning at four layers of depth, from surface level to a deeper understanding of the text.