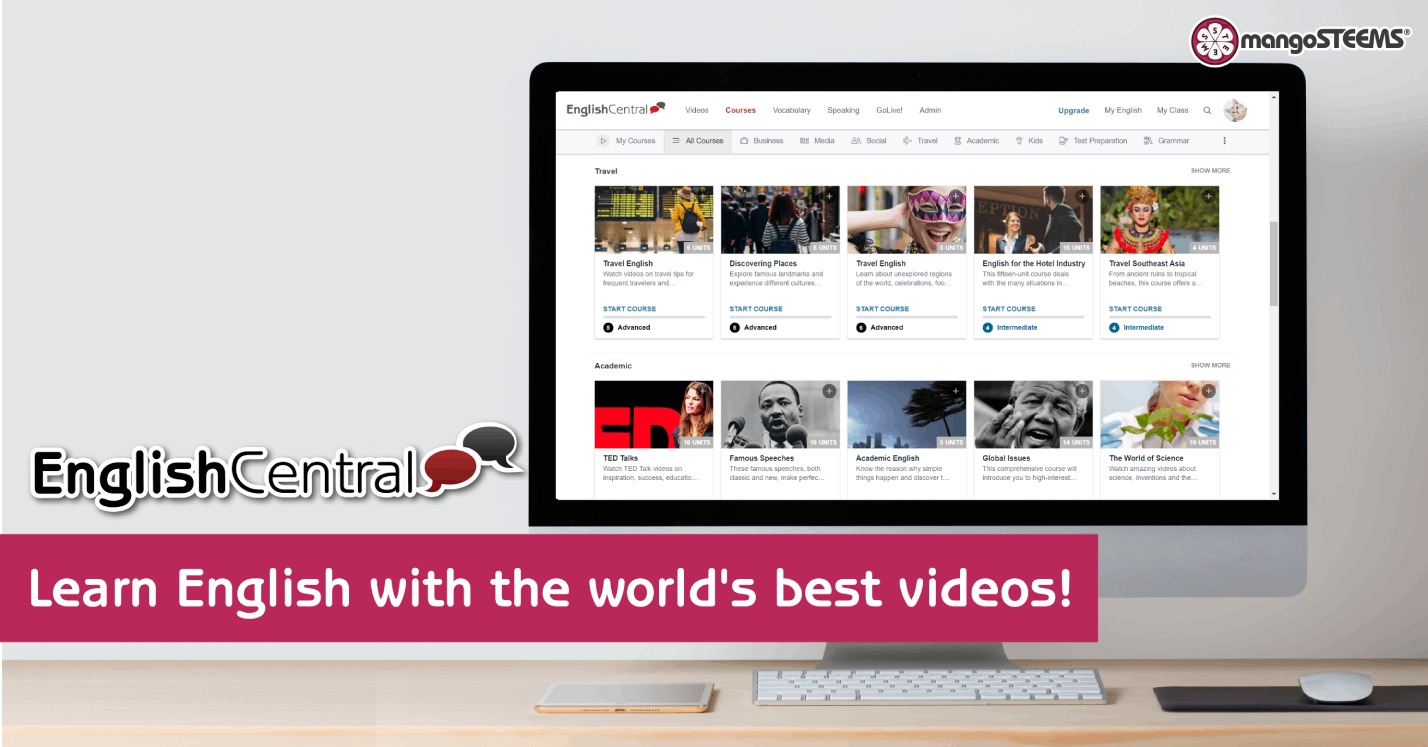 Learn English with the World's Best Videos!
EnglishCentral is a leading English learning platform that consists of 12,000videos covering a wide range of student interests. Students can define their own learning paths according to their interests and level. Besides, our IntelliSpeech℠ assessment technology encourages students to practice speaking and gives students instant feedback on their pronunciation and fluency.
We assesses students' English ability into 7 levels and aligns with IELTS, TOEFL, TOEIC and CEFR. Each level has its own learning goals and helps students perform at a higher level.
In Hong Kong, EnglishCentral is recommended by HKEdCity eREAP Scheme!
Learn English with VIDEO COURSES
EnglishCentral groups the videos into different "COURSES" and helps students learn English with a specific topic. Here are some popular courses for you!
EnglishCentral is the leading provider of online English conversation solutions. Its platform combines the web's best English videos, its proprietary IntelliSpeech assessment technology, an adaptive vocabulary learning system and live tutors, delivered seamlessly over web and mobile.