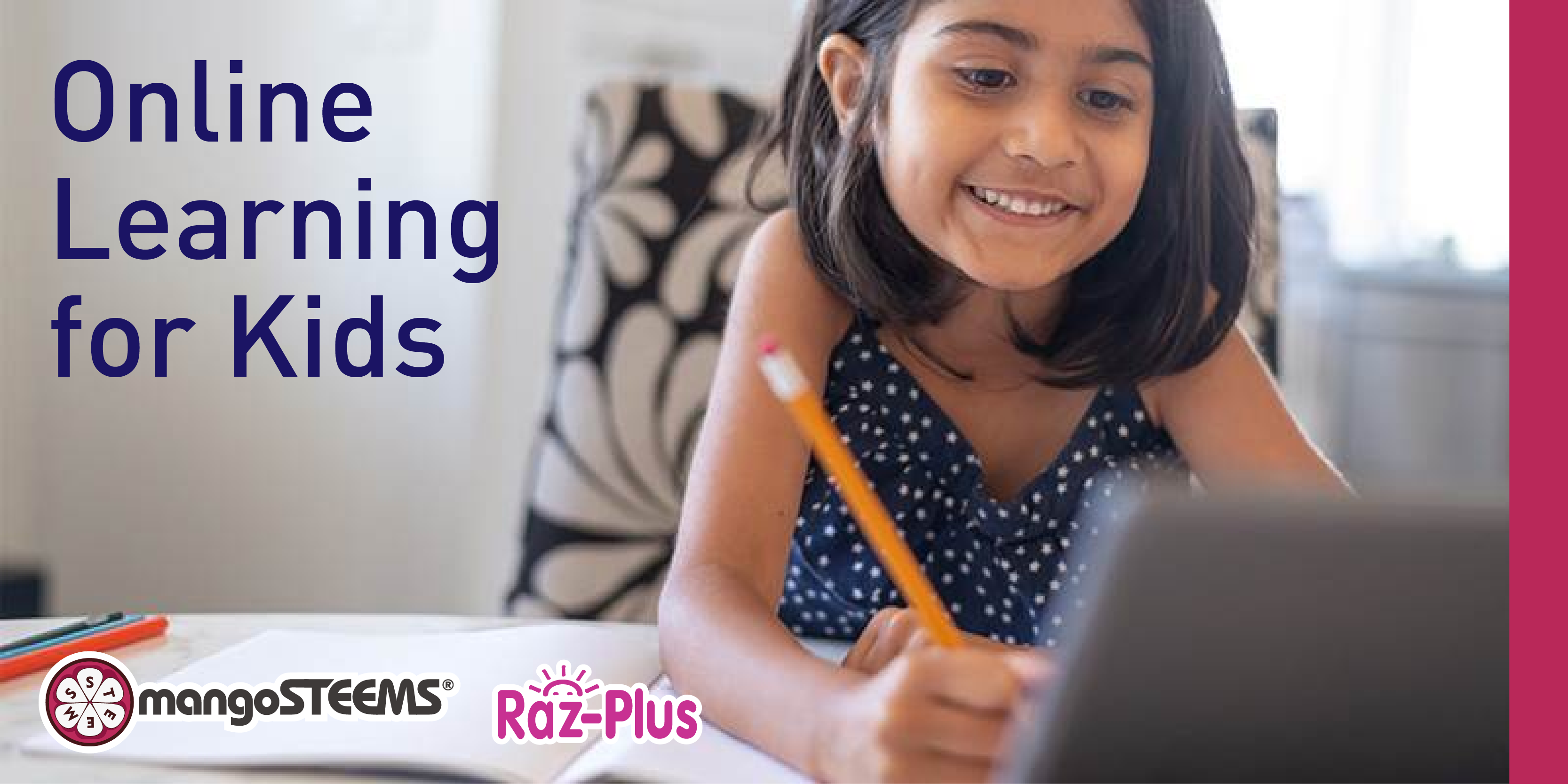 During the height of the pandemic, many classrooms simply didn't feel prepared to handle the changes that accompanied the shifts in the learning environment because:
They did not have the right tools to accommodate distance learning or hybrid learning

Lesson plans were severely disrupted and difficult to compose due to the immense changes
Learning environments continue to change and online learning for kids has become a priority no matter what teaching environment you're in. Here are a few ways to prepare.
Introducing Raz-Plus: Online Learning for Kids, In-Class, At-Home, and On-the-Go
We know that it can be extremely overwhelming to not only adapt to a new learning environment, but also achieve the literacy goals created prior to this change. That's why we created Raz-Plus, a comprehensive, blended learning solution that provides all of the tools you need to achieve literacy success in your classroom. Equipped with thousands of literacy resources, lesson plans, assessments, and a robust digital library, Raz-Plus allows students to:
Read content that is of interest to them by taking advantage of a

personalized reading recommendation list

that caters to a student's reading level and interests.

Feel appropriately challenged by the reading material, allowing them to independently

progress to the next reading level.

Learn anytime, anywhere, as all content is accessible through mobile, laptop, and desktop devices.

Feel motivated to continue reading by offering incentives along the way.

Have fun while learning with game-based activities.
With Raz-Plus, handling the transitions from in-person to online learning is a breeze! From the classroom to the living room and everything in between, this solution provides online learning tools for literacy success.
Reference: https://www.learninga-z.com/site/resources/breakroom-blog/online-learning-for-kids