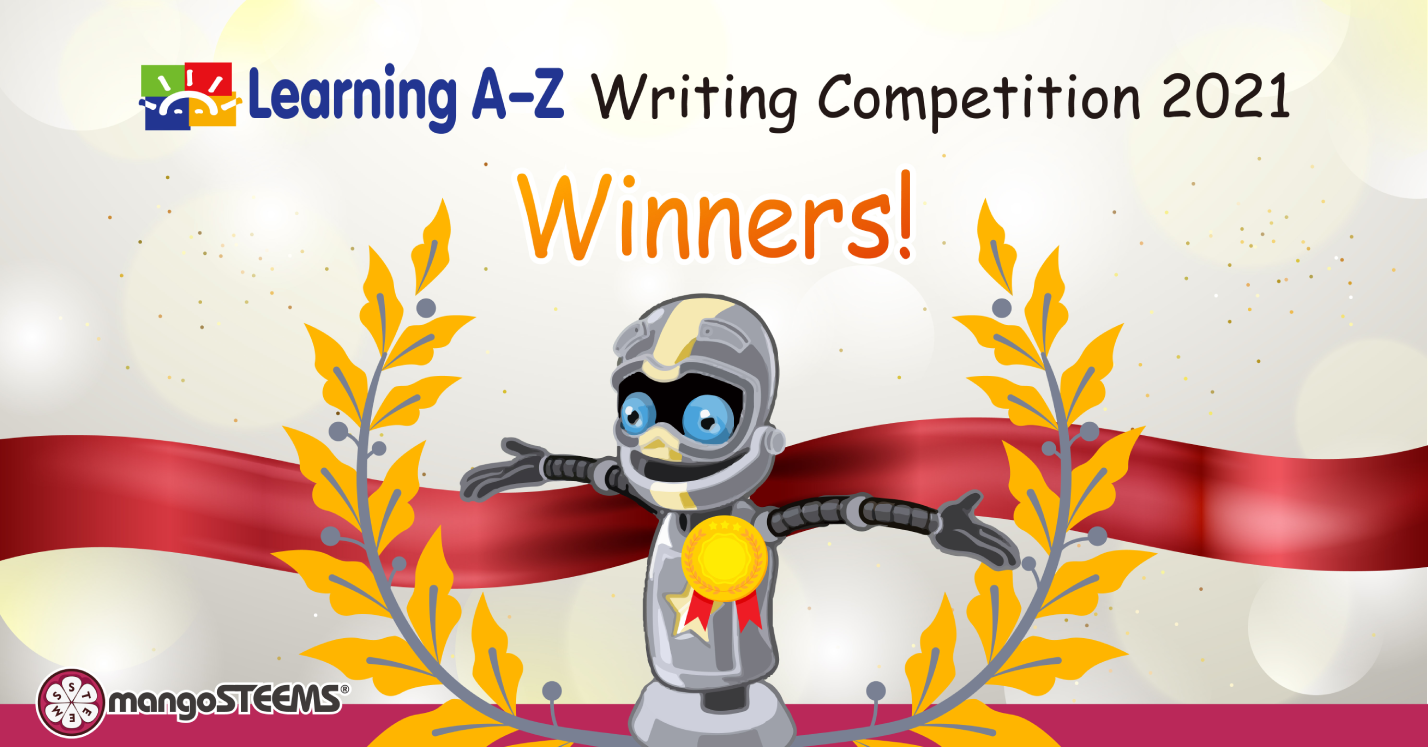 "We're amazed by the great work students have done!"
– By Learning A-Z
Encouraged and supported by their enthusiastic teachers, more than 1800 students from 37 Hong Kong schools participated in the writing competition. Each of them wrote a creative essay on the topic "A Wonderful Day with My Avatar" and submitted their essay with their own awesome Avatar picture. The effort put into each essay was extremely impressive, and the results were remarkable.
Narrowing the essays down to a small group of winners was challenging for the judges, as all the entries were wonderful. A panel of judges at Learning A-Z headquarters reviewed the finalists and awarded the winners.
Congratulations!
Champion:
Law Chi Yin (Sacred Heart Canossian School)
First Runner-Up:
Chan Chun Man (S.T.F.A. Ho Yat Tung Primary School)
Second Runner-Up:
Cheung Hoi Man (Canossa School (Hong Kong))
Merit (listed in no particular order):
Beatrice Ho (Island Christian Academy)

Ho Sheung Yung (W F Joseph Lee Primary School)

Hong Keyi Chloe (Singapore International School)

Kaho Kobayashi (Singapore International School)

Ko Tsz Ching Hebe (St. Bonaventure Catholic Primary School)

Lau Jessi (Canossa School (Hong Kong))

Margaret Q Adams (Kiangsu and Chekiang Primary School)

Ngai Long Fung, Desmond (C.C.C. Heep Woh Primary School (Cheung Sha Wan))

Wong Jacob Hou Hin (Canossa School (Hong Kong))

Zhou Chenyu, Mao Mao (Singapore International School)
Champion
Kwan Hei Man (Po Leung Kuk Castar Primary School)
First Runner-Up
Ng Yuet Ching, Charley (Yan Chai Hospital Law Chan Chor Si Primary School)
Second Runner-Up
Cathy Li (PLK HKTA Yuen Yuen Primary School)
Merit (listed in no particular order):
Cheng Lai Yin, Carson (S.K.H. Ho Chak Wan Primary School)

Choi Pui Yin (Canossa School (Hong Kong))

Chung Hang Yin (Canossa School (Hong Kong))

Haseena Lo (Islamic Dharwood Pau Memorial Primary School)

Hayden Kwok (PLK HKTA Yuen Yuen Primary School)

Law Yin Yee (Free Methodist Mei Lam Primary School)

Leung Tsun Hei (Canossa School (Hong Kong))

Shao Lin Ya (Wai Chow Public School (Sheung Shui))

Tso Ching Tung Bethany (Po Leung Kuk Castar Primary School)

Wong Cheuk Yin, Marcus (Christian and Missionary Alliance Sun Kei Primary School)