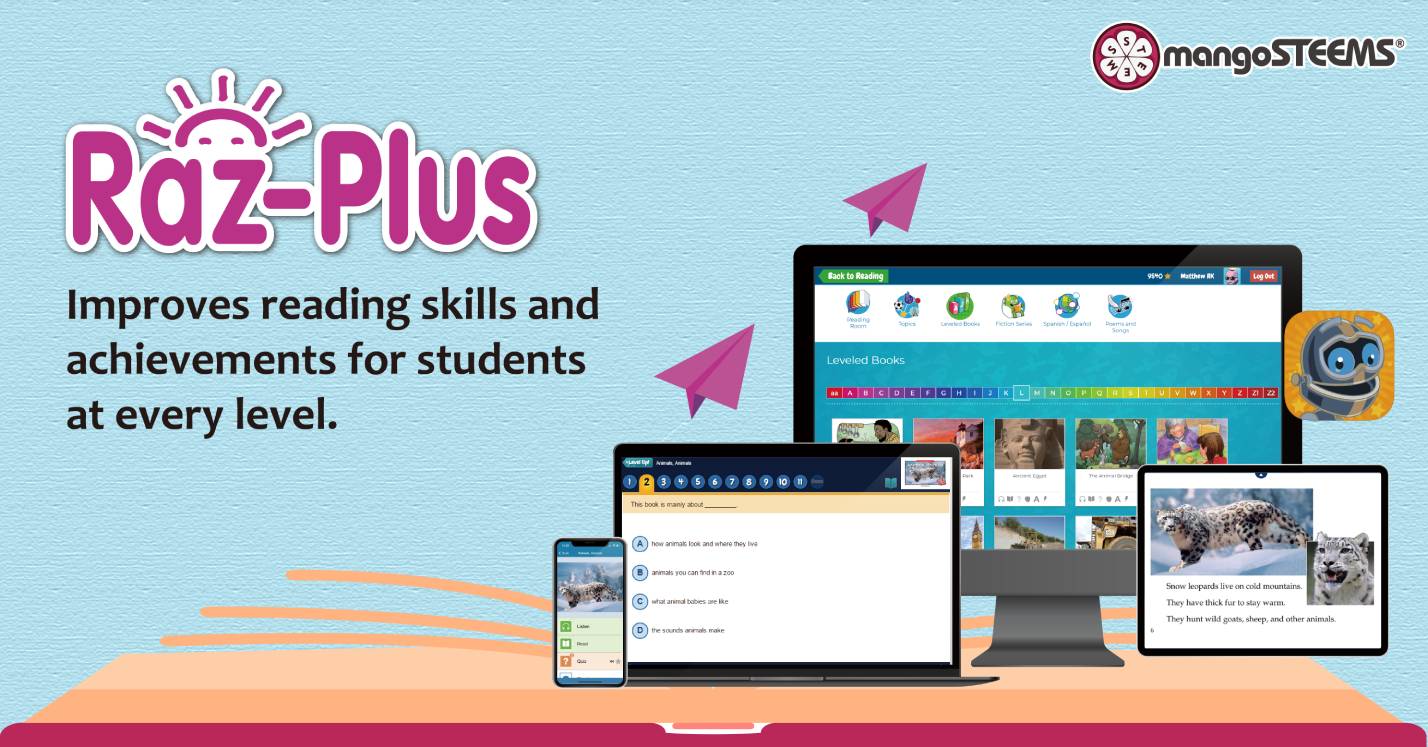 English language skills are crucial for students to learn and develop throughout life. Every educator hopes to engage students in reading and motivate them to read. Unfortunately, the motivation to engage in reading begins to decline in the first grade! How can we help boost student engagement and skills, especially for English reading?
The Hong Kong Jockey Club Charities Trust has just initiated a Jockey Club Joy of E-Reading Scheme, which provides advance funding (maximum HK$100,000) to support all publicly funded schools in Hong Kong, to aim at promoting e-book reading in schools. For more details, please visit https://jcereading.com.
Raz Plus is a blending learning reading program that can support teaching instruction and engage student reading by providing 50,000+ resources and 3000+ levelled books in various text types. We were so glad to present at the information session of E-Reading scheme and listed on the teacher references (https://jcereading.com/resources-hub/).
Understanding schools would like to know more about the e-book reading program and apply for the E-Reading scheme, we would like to invite you to join our introductory webinar.
Introductory Webinar
Topic: Exploring Raz Plus on promoting students reading motivation and skills
Date: 29 July 2022 (Fri)
Time: 4 – 5 pm (HK Time)
We hope we can empower schools on teaching and support students to improve their English literacy skills.
About Raz-Plus
Raz-Plus is a comprehensive blended learning platform that includes the curricular support teachers need and the personalized resources necessary to improve students' reading skills. With more than 50,000 resources that include more than 3,000 and readers available in multiple formats, Raz-Plus makes it easier than ever before to strengthen the connection between what is being taught and what students are practicing.